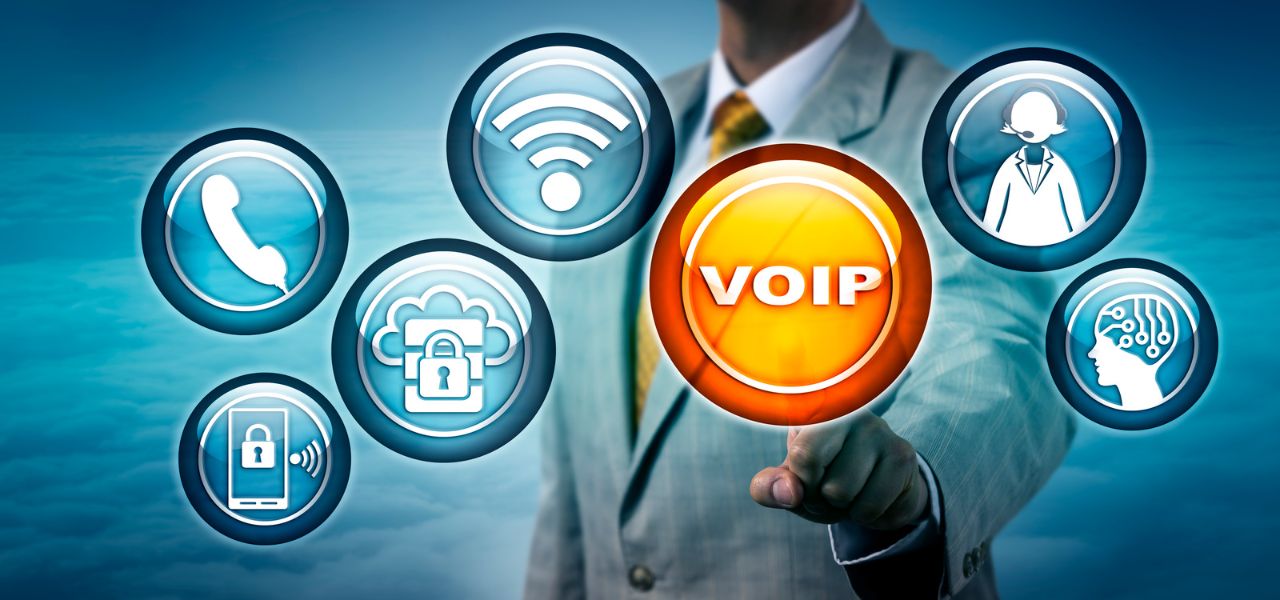 Voice over Internet Protocol, also called IP telephony, is a technology that allows you to make voice calls without a standard phone line by using a high-speed Internet connection. This technology benefits individuals and enterprises as it frequently contains additional functions that are not included in standard phone services.
Its benefits include cost savings, scalability, flexibility, and efficiency. Thus, Many businesses now rely on VoIP for their communication. However, VoIP technology is constantly developing and getting better, which has a bigger impact on communication. Below is a list of the top 5 VoIP trends for 2023.
5G will be widely used:
A communication mechanism that can keep up with the fast-paced business environment is necessary. This is why the deployment of 5G networks is one of the most discussed market trends in the VoIP industry right now.
The fifth generation of wide-area wireless networks, or 5G networks , is a technology that will revolutionise how we connect to the internet today. It eliminates call jitter and packet loss during data transfer while enabling quicker communication speeds and response times. Online customers will enjoy faster surfing speeds, a better mobile broadband connection, and more extensive network capabilities.
In 2023, 5G will be more widely available, less expensive, and more dominant, and its tremendous bandwidth will greatly reduce communication latency and increase speed, particularly for video conferencing.
Integrating AI in customer service:
VoIP service providers will increasingly use artificial intelligence to enhance the customer experience and support users in gaining business insights. Automated customer service agents ($4.5 billion), sales process automation ($2.7 billion), and threat protection ($2.7 billion) are some of the top AI initiatives, according to a recent IDC report (Business Wire, 2019). Additionally, research indicates that by 2025, around 95% of consumer contacts will be managed without the use of humans.
AI can analyze calls with poor call quality and troubleshoot in real-time, fixing issues including insufficient bandwidth, incorrect network settings, and high latency, all without the need for human contact. This may reduce disruptions and improve the quality of calls.
By examining client interactions, natural language processing technologies can enhance the call-answering skills offered by voice assistants, for example: Alexa, Cortana, and Siri. Use voice bots to answer FAQ-type questions using a corporate VoIP solution to enhance the customer experience, speed up response times, and free up live agents for more complex problems.
Additionally, AI-powered communication applications can examine text and speech trends in correspondence to produce insights for sales and marketing, enabling your team to enhance messages, customer support, and sales techniques.
Improve security:
Access to the internet has several advantages. It enables you to contact anyone on the planet whenever you want and gives you instant access to various information. However, it has some drawbacks of its own, particularly at this time when data is almost as valuable as money. Cyberattack dangers would be one of these drawbacks.
VoIP systems are vulnerable to security issues since they can connect to the internet. The way businesses prepare themselves before implementing VoIP for their communication is one of the future VoIP trends worth keeping an eye on. The simplest approach to do this would be to locate leading cybersecurity companies that can offer you the level of protection you need. It's also crucial to educate yourself on data security best practices. In this manner, you can take advantage of VoIP while lowering its hazards.
Integrating the cloud with VoIP:
Since VoIP was designed on IP technology, it is much more suited to the requirements if modern business workflows than PSTN, which was based on circuit switching.
Integration of VoIP with business applications like ERP expands your possibilities and offers a number of benefits, including increased productivity. Moreover, many businesses are switching to SaaS for various needs and functions, hence promoting the use of VoIP.
Organisations are motivated to use VoIP because of its seamless integration and capabilities of managing organisations through accounting, CRM, contact centres, and help desk administration.
A growing number of people depend on the cloud. Thus service providers are merging their VoIP platforms with related cloud-based application offerings. However, integration of these systems will soon stop being a choice and become an obligation due to the development of the VoIP business.
Implementing VoIP for easier mobility:
Business mobility is here to stay, regardless of whether a company allows employees to use their smartphones or provides them with work phones. Today's smartphones are more capable and influential than computers were ten years ago. Tablets and smartphones are getting powerful enough to compete with other computing hardware.

Mobility solutions are being warmly welcomed by businesses in an effort to increase production and efficiency. In fact, it is predicted that global spending on workplace mobility management systems will increase from $16.6 billion in 2020 to a staggering $63.6 billion by 2026.

Numerous analysts believe that smartphones will soon dominate an organisation's application environment. Additionally, while switching to VoIP services, businesses frequently concentrate more on desk phones, although mobile integration will soon be a major VoIP trend.

VoIP applications won't take long to replace other communication methods and become mainstream for employees.

;