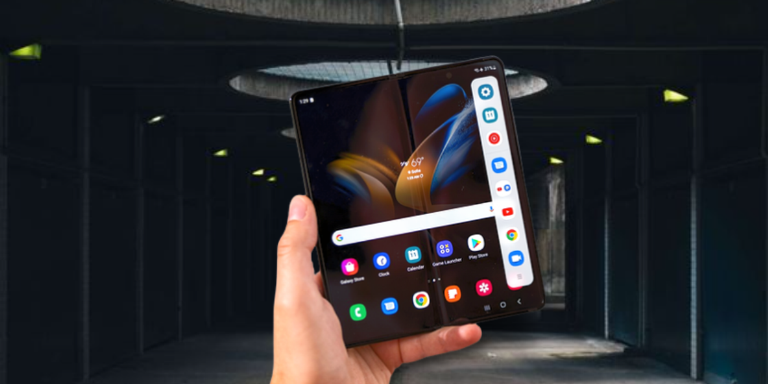 All of Samsung's Android smartphones have received timely updates in the past. Many Galaxy devices and tablets have already begun receiving the November 2022 Samsung security update. Samsung is presently sending out a fresh beta release to owners of the Galaxy Z Fold 4 and Galaxy Z Flip 4.
In the past few weeks, One UI 5 beta builds based on Android 13 have been distributed to its newest foldable. The most recent update includes a fix for the battery drain problem from the previous beta release, among other bug fixes for the devices.
The most recent beta update (firmware version ZVK1) includes the Android security updates for November 2022, just like One UI 5 beta 2 for the Galaxy Z Fold 4 and Galaxy Z Flip 4. If you're a participant in the One UI 5 beta program, it will start to roll out to users in the United States, South Korea, and India over the next few days. According to a changelog screenshot posted by XDA Senior Member Barmenchik, the third One UI 5 beta update for foldable includes the following modifications:
In the earlier version of Android, the battery used to drain out fast. The new update has fixed the issue, and now the battery consumption will be comparatively slow.

Another bug that has been fixed includes forced close when setting the shortcuts on both sides while editing the lock screen.

Earlier, when connecting a Bluetooth keyboard, one could not enter the Korean language, but the problem has now been resolved.

The new update has also fixed the bug of the status bar disappearance.

Also, earlier versions of Samsung Pay did not work when the phone was in a folding state. Even this issue has been dealt with in the new Android update.

Previously, the Camera app was forced to close. Now even that issue is fixed.

There are other minor bug fixes, such as cover screen ratio and function errors.



While the firmware versions for the updates for the Fold3 and Flip3 are F926U1TBS2DVJ1 and F711U1TBS3EVJ1, respectively, for the updates for the Fold4 and Flip4, the corresponding firmware versions are F936U1UES1AVJ1 and F721U1UES1AVJ7.




When it comes to new updates, Samsung typically prioritizes its most expensive smartphones, with a focus on the Galaxy S and Galaxy Z series. Updates for Samsung's newest devices are typically released first, followed by updates for older ones. Samsung's Z series has truly become the "flagship" Android device and has quickly superseded the Galaxy S phones in terms of popularity. As a result, Samsung has prioritized the Galaxy Z Flip and Z Fold phones when it comes to security updates, with both frequently receiving the monthly patch first.




On November 7, including in the US, the Galaxy Z Fold 4 and Z Flip 4 were some of the first devices to receive the November 2022 security update. The Galaxy Z Fold 3 and Z Flip 3 of the previous generation received updates a few hours later on the same day.




You can try manually updating your Samsung device if it was supposed to have already received the October patch but hasn't for you. Simply launch the Settings application, select "Software update," and then click "Download and install."




Each month, Google and its partners release a fresh Android security patch, making clear to the public all the ways that each update makes your smartphone safer. November 1, 2022, the bulletin's new fixes and the October 5 bulletin's fixes are both included in the security patch that is currently rolling out to Galaxy phones. Samsung devices will receive 34 fixes in total between the two Android bulletins, including three that are deemed critical and 30 that are classified as high severity. The two Android bulletins also include Qualcomm-specific fixes.




;