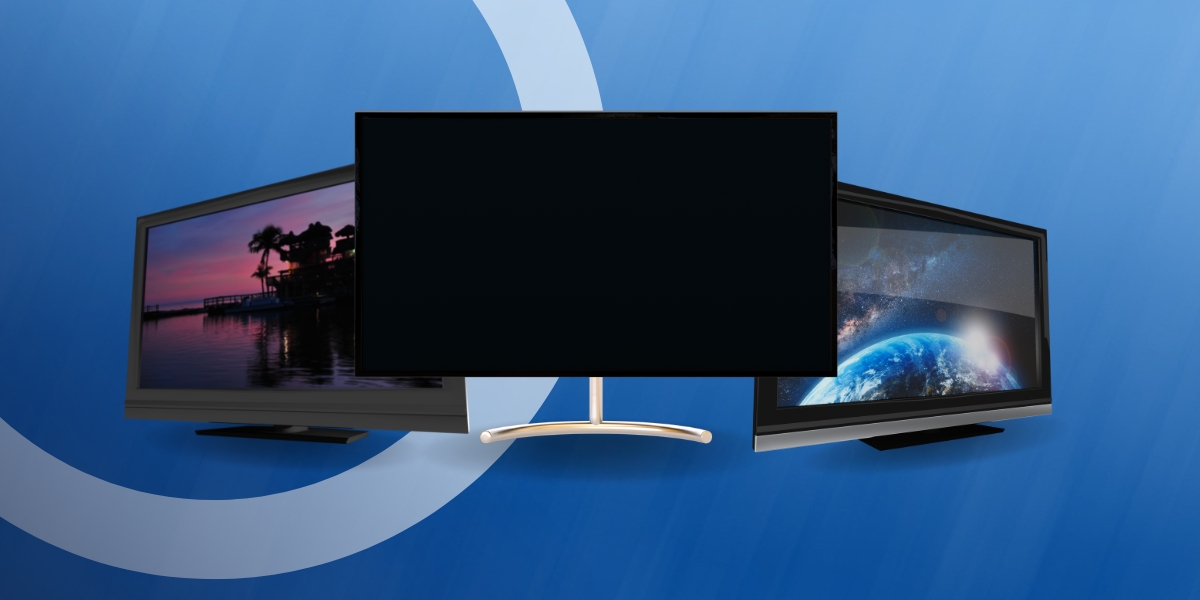 TV is one of the best sources of everyday entertainment. Whether you want to watch a sports match, a daily soap, or a cartoon channel, this device is used by all members of a family. Thus, it is important for us to be very selective and spend some time researching what is best for our home. It is essential these days, as there are several types of features in a TV to choose from. Here are some features that you should take into consideration before purchasing the device:
The size of the TV

people preferred a medium-sized TV that did not take up a lot of space to large, gaudy black boxes that were kept on a table. However, flat-screen televisions that can be wall-mounted are now available and barely consume any space in your room. The size of a TV ranges from 32 inches to 100 inches (calculated diagonally, not side by side). As a result, you can choose the one that best fits your needs and budget. A quick tip:Previously, If you have the space, purchase a 70-inch TV to give your home the cosy feel of a movie theatre.

OLED or LED:

LED (light-emitting diode) TVs are backlit, which means that the image is produced by light passing through a panel of crystals. Organic light-emitting diode (OLED) TVs lack a backlight. Instead, each and every one of the 8,847,360 pixels in an OLED 4K TV can independently switch on and off and adjust. Hence, OLED TV has better picture quality when compared to LED TV, but it is also more expensive than LED TV.

So if your budget allows, you should consider purchasing an OLED television. However, if you are a bit tight on budget, you can also go for a 4K LED TV. The best 4K LED TVs give the same outstanding viewing experience as OLED TVs and include the same smart TV features.

There is also something known as QLED, but Samsung only uses that term to refer to its own line of premium LED TVs.

TV resolution

TV resolution:Resolution means the number of pixels in a TV. This went from 1 million pixels, as seen in 720p, to 8 million pixels, as seen in 4K TV. A TV with a higher resolution will always have better picture quality. The cutting-edge technology flawlessly (and immediately) converts 1080p to 4K by increasing pixel density, making even standard HD video great on 4K TV. These days, many streaming platforms also provide videos in 4K quality to enhance the viewing experience.

Yet, you might want to go for the HDTV with a picture quality of 1080p. This is because these TVs are cheaper. You will get a 55 inches HDTV at a cheaper rate when compared to a 4K TV. Also, if you want to buy a small 32 inches TV, you can still opt for 1080p as it shows a fantastic picture.

Refresh rates and contrast ratios:

A high-quality TV will have high contrast ratios and refresh rates. It is ideal for sports, games, and movies since the faster or higher the refresh rate, the smoother the picture is.

Due to the lack of standards, every brand ranks contrast ratios differently, and some don't even bring it up. You can disregard this characteristic when comparing TVs because it is useless.

Smart TV:

These days, smart TVs are quite common, which is a wonderful thing. Thanks to the native applications that come with smart TVs, you can cut the cord and stop paying for cable or satellite service. These pre-installed apps include streaming services like Netflix, Prime, Hulu, YouTube, and Amazon Prime Video. Almost any type of media, including all of your phone's or computer's images, music, and home movies, may be seen on your TV.

Make sure to upgrade your router after buying a smart TV to acquire the fastest connection possible to ensure the highest picture quality, and sign up for the fastest Internet provider speed available.

If you can't buy a Smart TV, then you can still use devices like Xbox, Amazon Firestick, Apple TV, etc. with a direct connection to stream videos from OTT platforms.

Some other features that you might take into consideration are the audio quality and the connectivity options that the TV provides. Most of the time, the 4K TV won't have high quality audio, so you might need an audio upgrade. Similarly, you might opt for a TV that has an HDMI 2.0 port for connecting your device. Some TVs also provide Bluetooth connectivity options.

Now that you are aware of the various features of the TV, can easily opt for the one that fits your budget.
;